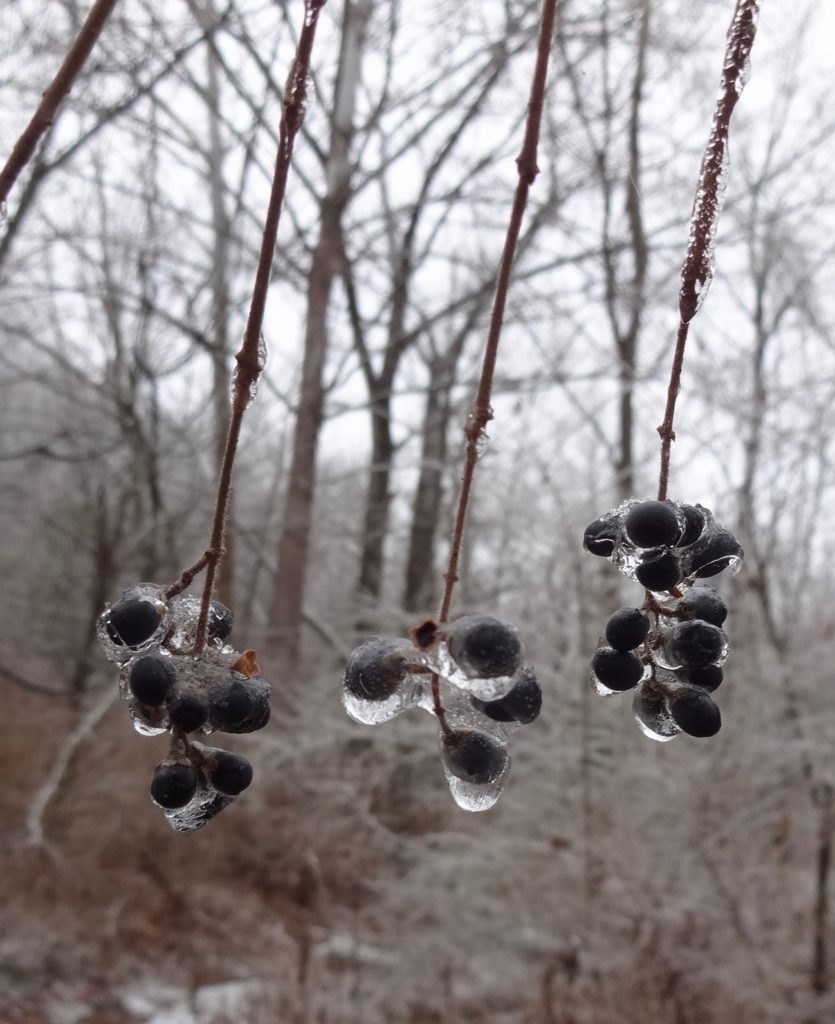 We had freezing rain and ice covering everything one recent morning and I knew I would not want to drive to the woods with Miles and thought, really, I did not even want to risk walking on the icy streets. So I decided to have a Pajama Day. I was pretty excited about this idea, as I know people have them and I had always thought I would like to, too, if it weren't for two dogs staring at me all day long. But now I had an excellent excuse. Not even Miles wanted to step out the door.
I turned up the furnace, had a second cup of tea, and sat on the couch under a thick wool blanket with the dogs, reading my new Mary Oliver poetry book. All very nice and cozy. Rufus liked it, as he likes to be on a soft surface (preferably a lap) in very close proximity to any available human.
"No animal, according to the rules of animal etiquette, is ever expected to do anything strenuous, or heroic, or even moderately active during the off-season of winter." ― Kenneth Grahame, The Wind in the Willows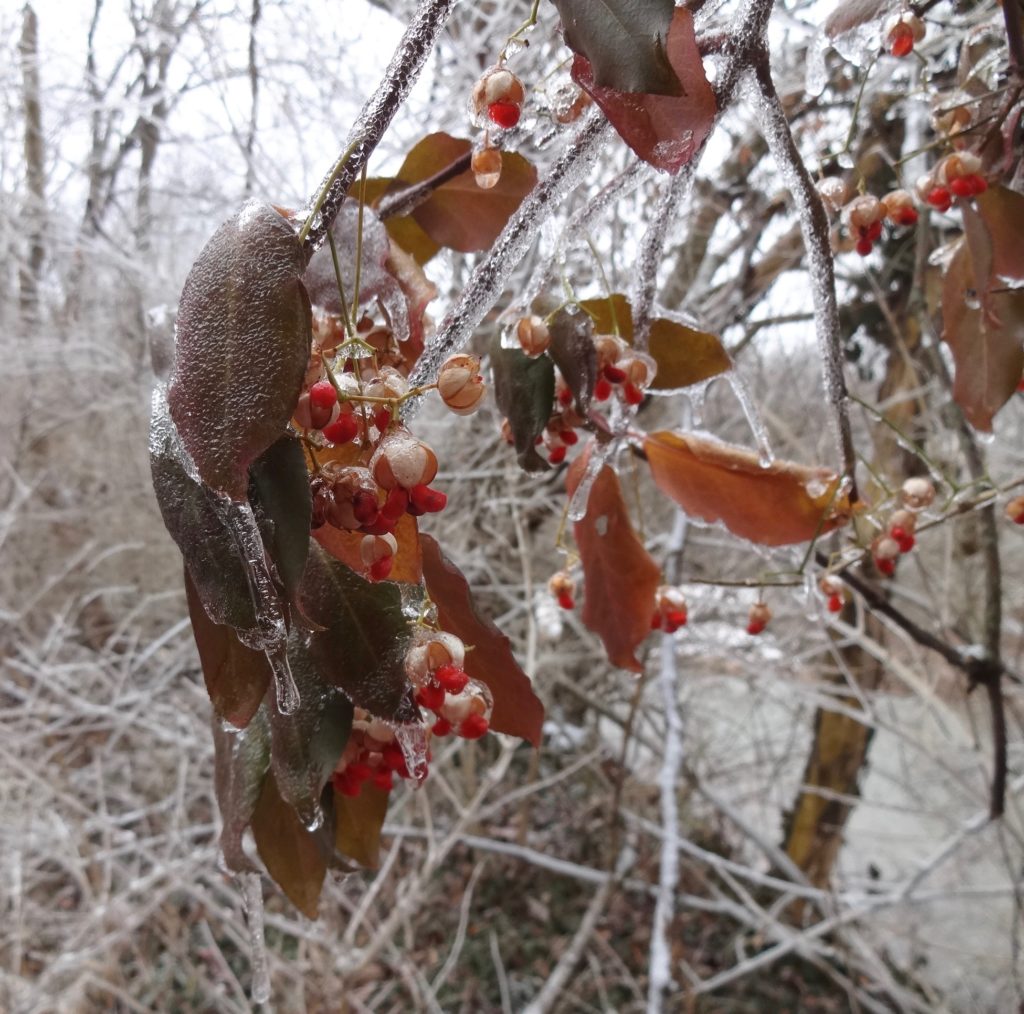 But by noon or so, I really did not want to be in pajamas any longer. And then, by late afternoon, I was quite tired of being in the house and I told my brother, who has remained pretty much homebound since March, that I was going a little stir crazy. I am used to going outdoors multiple times a day. I'd even played pickleball in 30 degrees on New Year's Eve. My friend and I always agree that even if it's cold, we're outside, we're moving, having fun, and it's wonderful to be doing all of those things.
The next day I went out with the dogs, though the day looked pretty much the same as the previous day–everything covered with ice, the sky solid white with cloud, temperature at 27 degrees. And yet, I felt a huge Ahhh as soon as we stepped out. Went to the woods and feasted my eyes on the icy everythings, pressed my cheek and my whole self to my big beautiful tree, and had a lovely ramble along the creek. Once again, I am reminded that, however the day looks from inside the house, it's almost always nicer to be out in it.
"When you're sad, Little Star, go out of doors. It's always better underneath the open sky." ― Eva Ibbotson, A Countess Below Stairs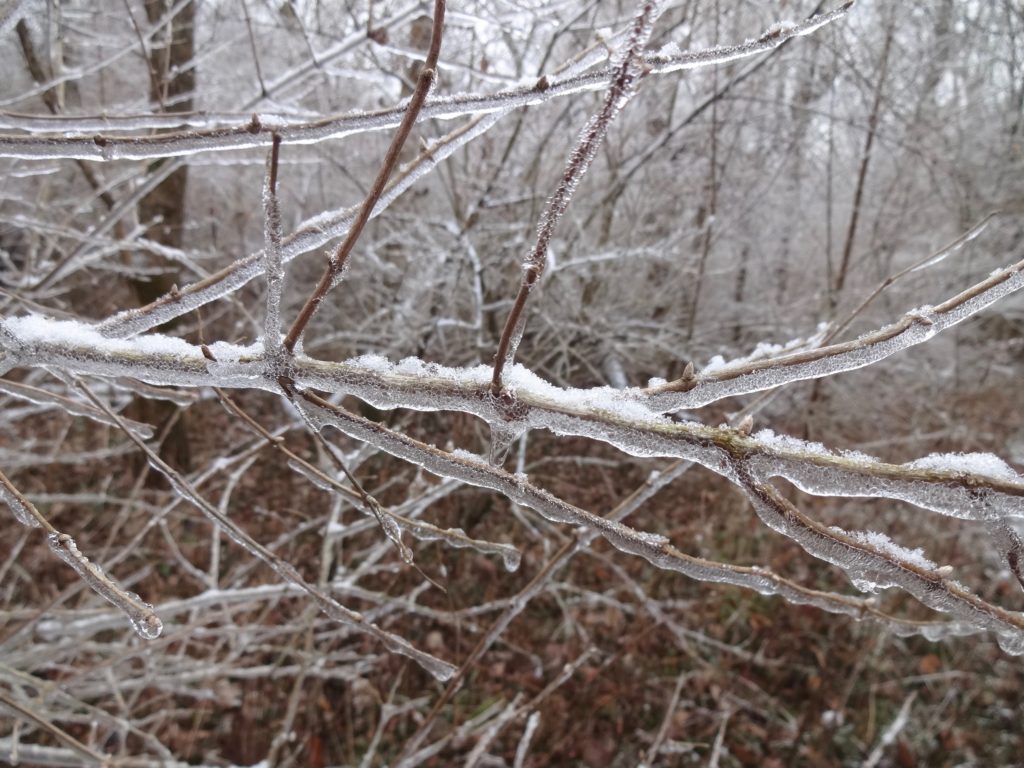 If you're looking for my cards or art, you'll find all of that on my website. And if you like this letter, you'll find past letters and poems here.
It's nice for me to think of you out there, reading this. I hope you get outdoors as often as you possibly can this winter. As my friend Sally once said, "There's no bad weather, only bad clothes."
Thanks for listening,
Kay
P.S. MerryThoughts is the name of my first book, out of print at the moment. The word is a British one, referring both to a wishbone and to the ritual of breaking the wishbone with the intention of either having a wish granted or being the one who marries first, thus the "merry thoughts."