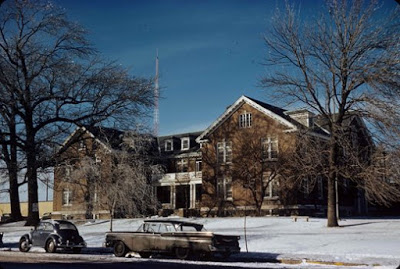 I remember lying in bed as a child, listening to my mother play classical music on the piano. I still have the ancient book of classical pieces she played from. She had a dream, as a girl, to be a concert pianist. Life intervened and I don't know that her dream was at all realistic. She went to Harris Teachers College after high school and then became a secretary.
I loved to hear her play. I took accordion lessons when I was young, and taught myself piano, having already learned the keyboard. And I, too, loved classical music. In high school, I started taking formal piano lessons at the St. Louis Institute of Music, founded in 1924. It was housed in a big old red brick building (now gone) in Clayton. It felt like someplace out of an old movie, romantic and storied. I loved going there for piano lessons. I also adored my teacher, a pretty young woman whose name I cannot remember. She became pregnant after not too long and left the Institute. So disappointing for me! I was assigned to a crabby, critical older German woman who gave me music I did not like; so I, too, left the Institute. I hated to leave, as I liked the quirky young guy who taught the theory classes. But if you don't like your piano teacher, that's a deal breaker.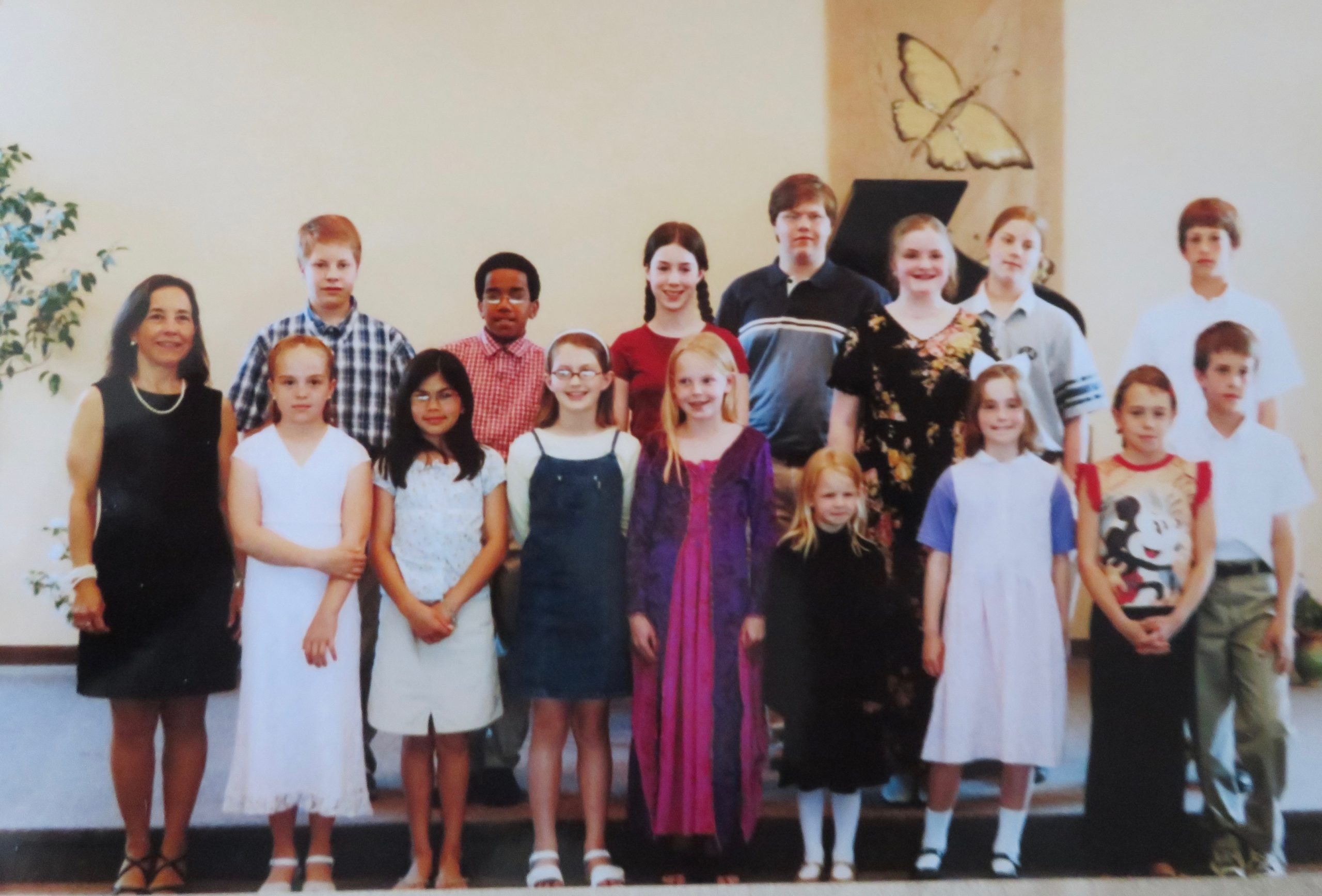 Now I'm the teacher. I give piano lessons to kids and adults in my home. For a time I had many more students than I do now, and each year we gave a recital in the beautiful Unitarian church, with a grand piano. I used to save up funny things the kids had said, to read in my opening remarks. The kids loved it. Many aspired to be included there, though I didn't use their names. One super cute little boy once said, "Sorry we're late! My mom was yackin' at us and we couldn't leave." You can see why I did not give names. A little girl once said, "Next time let's skip the lesson and I'll give you a hairdo instead."
I've always loved having those 30 minutes one on one with a student; and I believe that that is one of the great things about music lessons for kids. Thirty minutes of individual time with an adult who isn't their parent is hard to come by. For me, their stories and their unique ways of learning, of looking at life and school and family are rich, often funny, and interesting. One little boy excitedly told me he'd learned something new in school that day. "Don't you always learn new things in school?" I asked. He shook his head, smiling. "Watch!" he said. He sat very still and wiggled his ears, saying, "I worked on that all day long at school."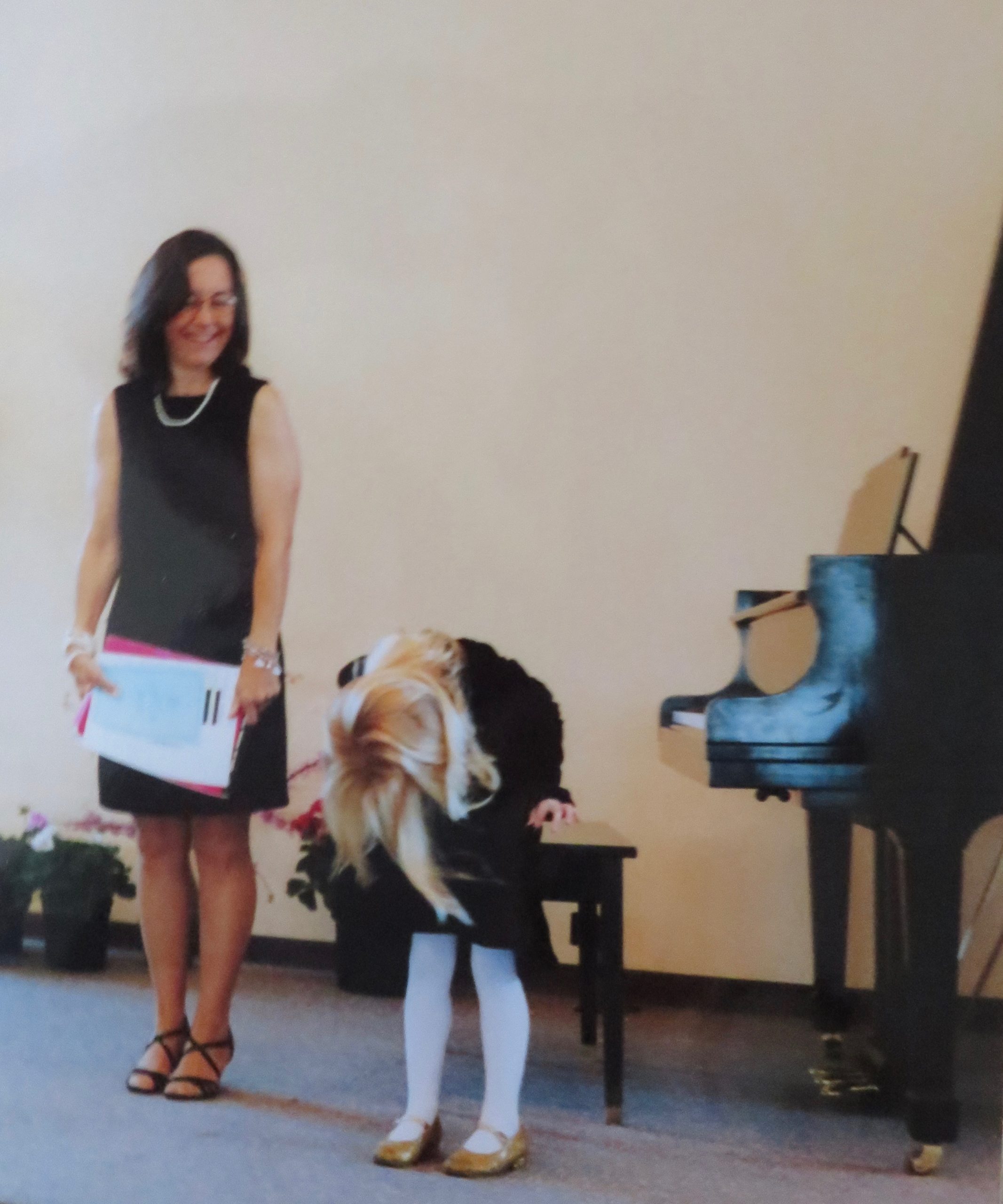 "Wel-l-l-l-l, if I don't think it really NEEDS two beats, I just give it one."
"I just take a deep breath and say I'm good at it!"
(alternatively) "I might not be good at it, so just watch out for that."
"I forgot to practice because there's playing and school and stuff."
"His hot was head so they gave him a temperature."
If you're looking for a piano teacher, I have room.
If you're looking for my cards or art, you'll find all of that on my website. And if you enjoy these letters, feel free to forward this one to anyone you think might like it. Finally, you'll find past letters and poems here.

Thanks for listening,
Kay

P.S. MerryThoughts is the name of my first book, out of print at the moment. The word is a British one, referring both to a wishbone and to the ritual of breaking the wishbone with the intention of either having a wish granted or being the one who marries first, thus the "merry thoughts."