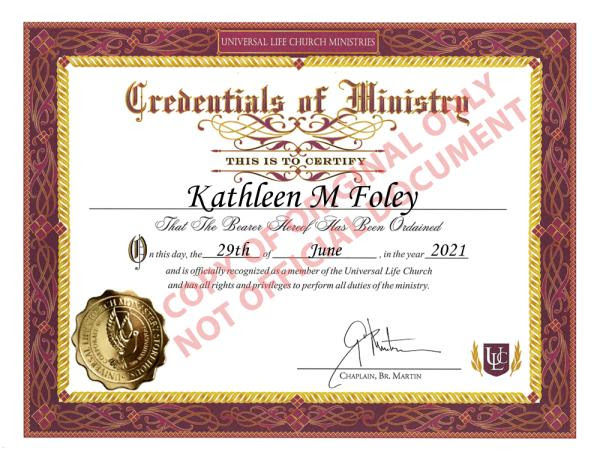 I became a Minister in the Universal Life Church this summer and now I get emails from them addressed to Reverend Kathleen. (Kathleen is my legal name so I always put it down on anything that seems official.) It cost nothing to be a Minister and took all of five minutes of my time, but now I can perform weddings for people who would rather not go to the courthouse or to a religious leader.
So far, I've only performed one. A couple of my friends decided to get married this summer. They were just going to do the official thing at the courthouse followed by a small gathering at their home. This was actually the impetus for my sudden decision to become a minister. As I admire both of them and their relationship so much, I suggested that I could marry them. To my surprise, they said yes!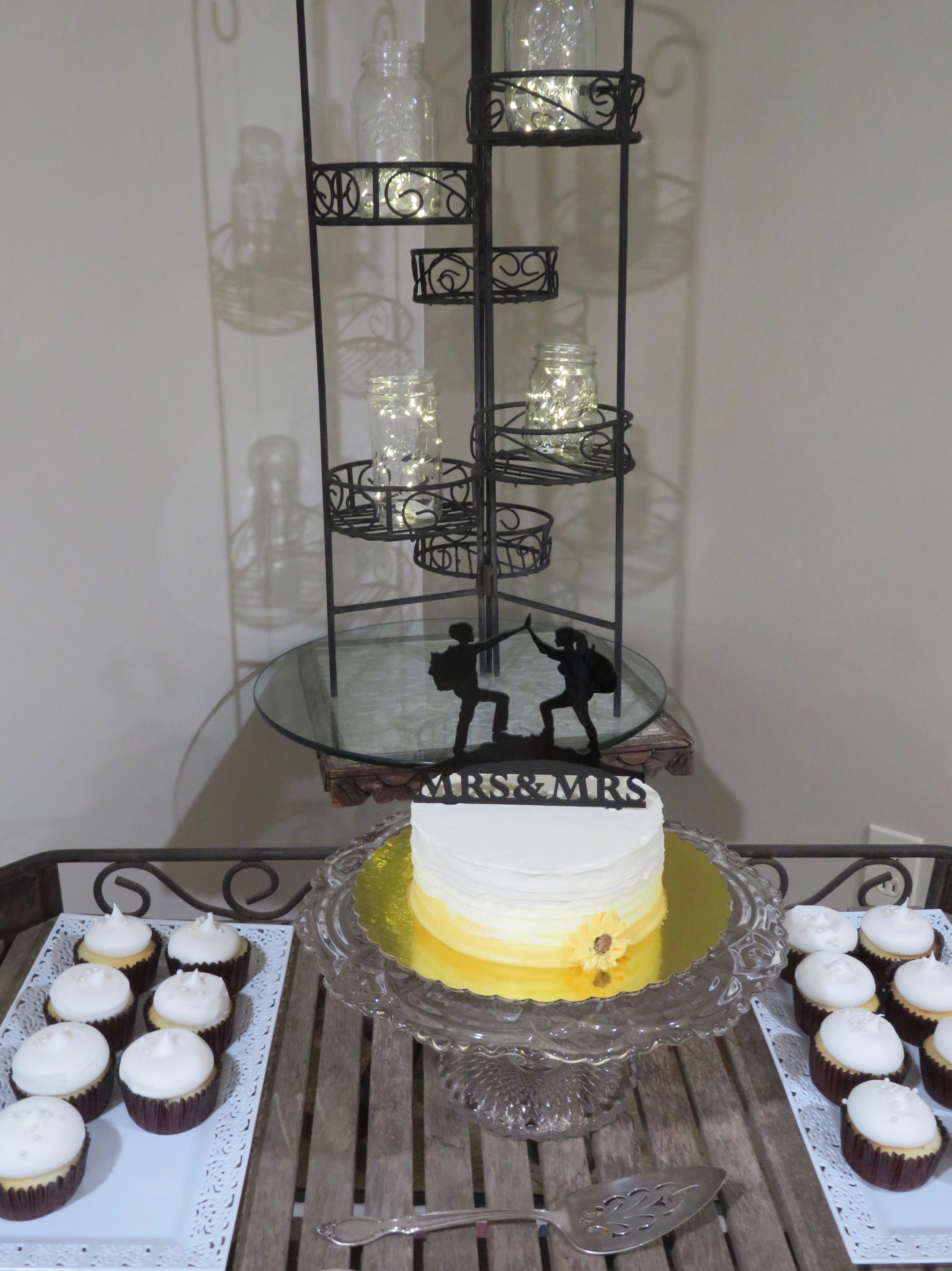 And then it all began. Research. How does one perform a wedding ceremony? Of course, there's plenty of guidance to be found online. Rituals. These, too, can be found online. A ring ceremony. A wine box ceremony. Sand pouring. Candle lighting. The planting of a tree or shrub. Then there are the readings, quotes, and, as the celebrant, my own words. Since I am a collector of quotes and a lover of words and writing, this was right up my alley. I poured myself into it. I wanted to do justice to the occasion and make my friends happy with a memorable wedding script.
They had me over for dinner at their house to hash out the details and discuss readings. I wanted my own words to be mostly a surprise but together we talked about the other readings and who would say what. We discussed rituals they might want to include. I gave them homework. I asked them to answer, privately, a set of questions about each other and their relationship. And then I went away and worked up a script that I was pleased with.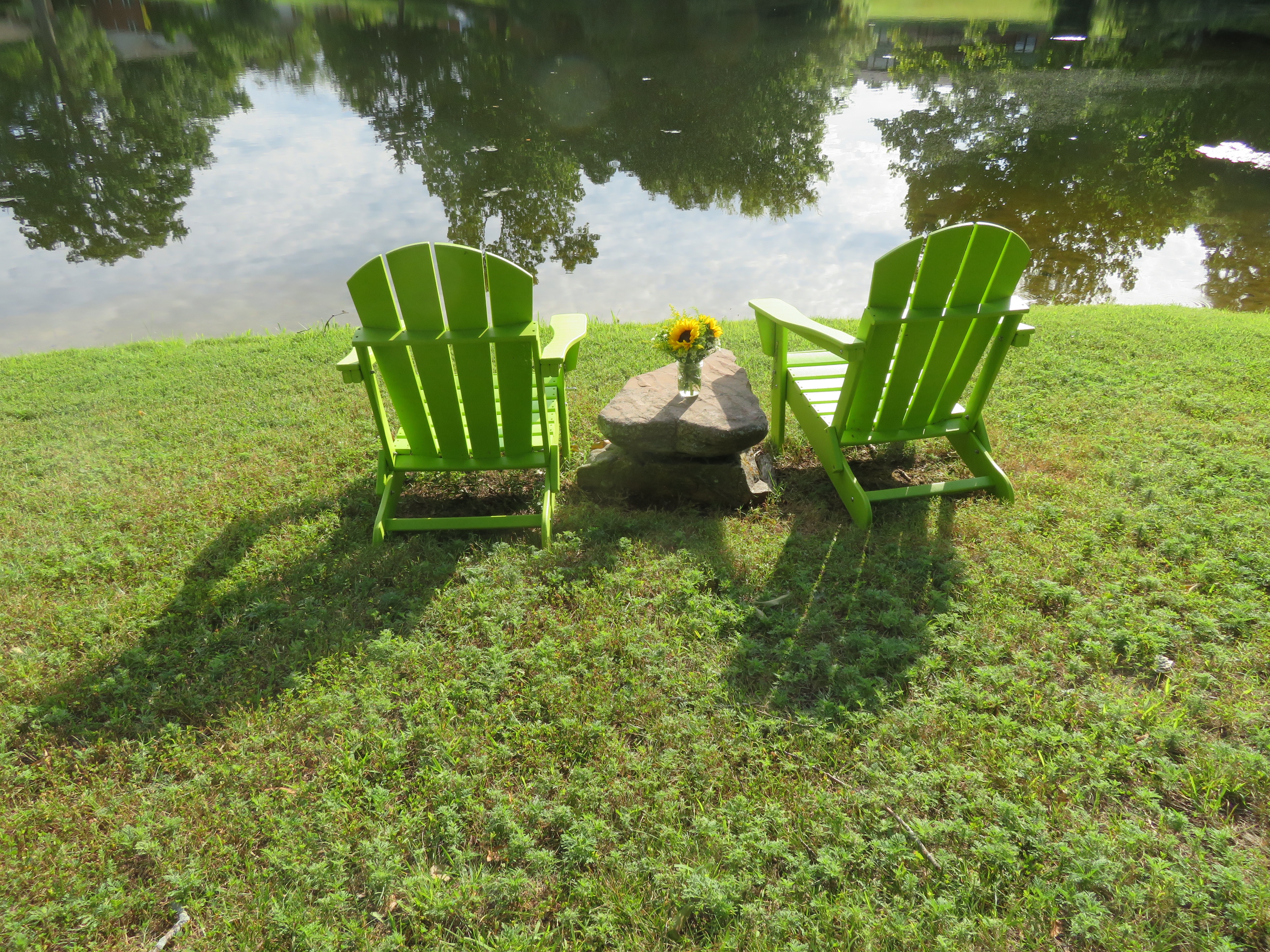 It was a beautiful event of which I felt honored to be a part. An outdoor wedding at their lovely home, done up splendidly, as they tend to do things. Lots of great food, wonderful people, flowers, tiny lights, lovely touches everywhere. I would like to have been less nervous but hey, it was my first wedding and it went fine. No one could tell! I'm talking to two other friends whom I admire about renewing their vows with a nice ceremony one of these days.
And the now married couple presented me with a leather bound book that has "Reverend Kathleen" stamped into the cover. Now I am truly official! It all just shows, again, that there is so much to do and be and fall in love with in our short lives. This was yet another unexpected joy for me.
"What we find in a soulmate is not something wild to tame, but something wild to run with." – Robert Brault
"When we're old let's sit at the breakfast table for hours & hours with tea & coffee, watching the birds at the feeder & the squirrels, too, with their silly games. And let's have a wild little adventure of our own now & then, won't we? And we'll sing cheerful songs in the car & surprise each other from time to time with little somethings. And let's walk together (holding hands) of an evening as the sun goes down, & sit on the porch, reading aloud from our books. But mainly we'll just love each other." – Kay Foley
If you're looking for my cards or art, you'll find all of that on my website. And if you enjoy these letters, feel free to forward this one to anyone you think might like it. Finally, you'll find past letters and poems here.
Thanks for listening,
Kay
P.S. MerryThoughts is the name of my first book, out of print at the moment. The word is a British one, referring both to a wishbone and to the ritual of breaking the wishbone with the intention of either having a wish granted or being the one who marries first, thus the "merry thoughts."