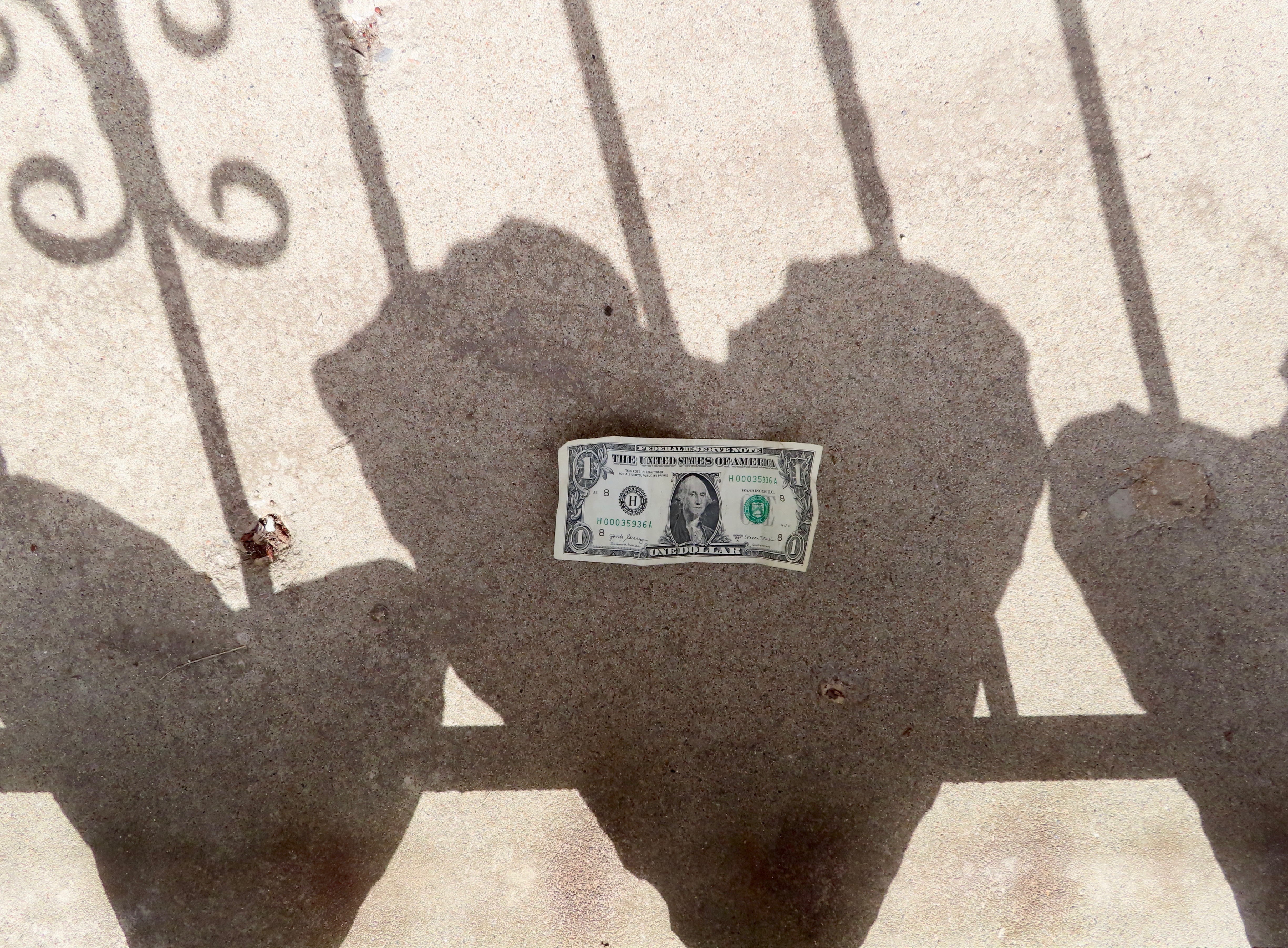 I found a dollar this morning in the parking lot at Grindstone, where I take Miles on rambling woodland walks. A dollar! Made me smile. I put it right into my pocket. Who would really miss a dollar? Who would drive back there to search for it? It's a nice little gift and has no guilt or anxiety attached to it.
By contrast, I once found a hundred dollar bill on the sidewalk. That bit of excitement opened up a whole world of Right and Wrong, anxiety, decision-making, conjecture, dilemma and feelings for my fellow humans.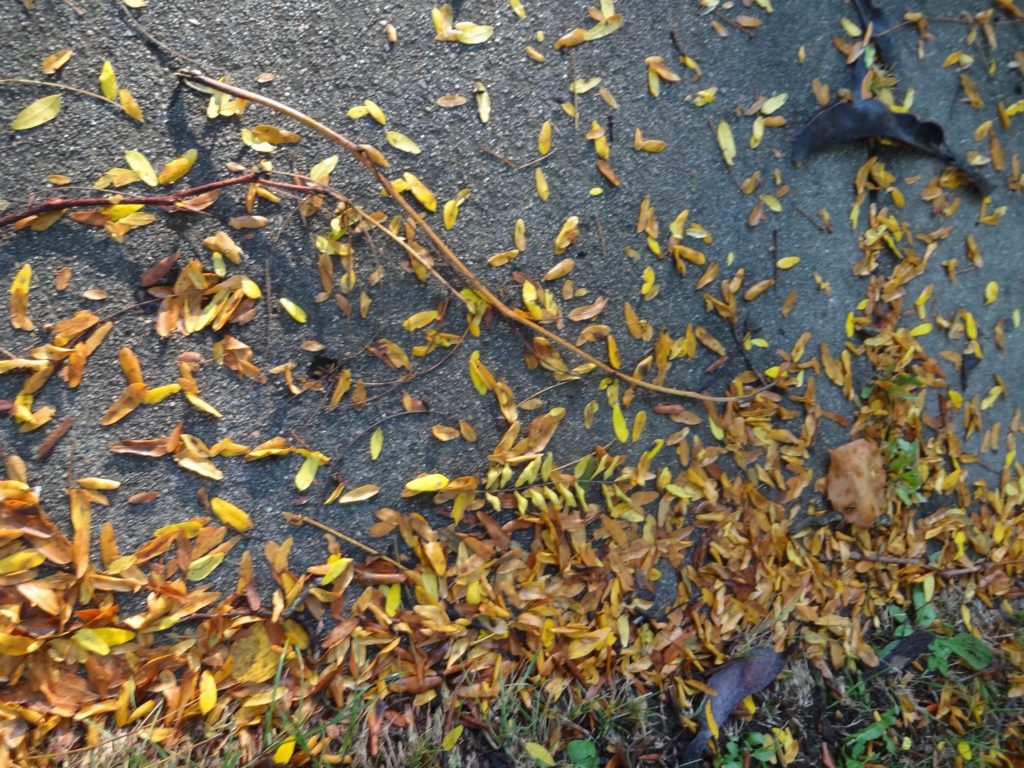 It was on a busy street very near my house. A small pile of books had been in that spot for a few days, and the previous night we had had a thunderstorm. Now the top book's cover was curled back and right there sat a hundred dollar bill. Well. What to do? The books were clearly abandoned there. No one was coming back for them. That seemed clear. I hesitated, looking around, went to the door of the house, but did not want to knock, early on a Sunday morning. I went back, thinking I could sure use that hundred dollars. I took it and walked on. Then I wondered if I should give it to the Food Bank instead of keeping it.
But then it occurred to me that the hundred dollar bill and the books could be unrelated. It could just have landed there, when someone pulled their hand out of their pocket. They might retrace their steps to find it. So I put it back and walked on. From across the street I watched another woman pause there, looking down, and finally walk away.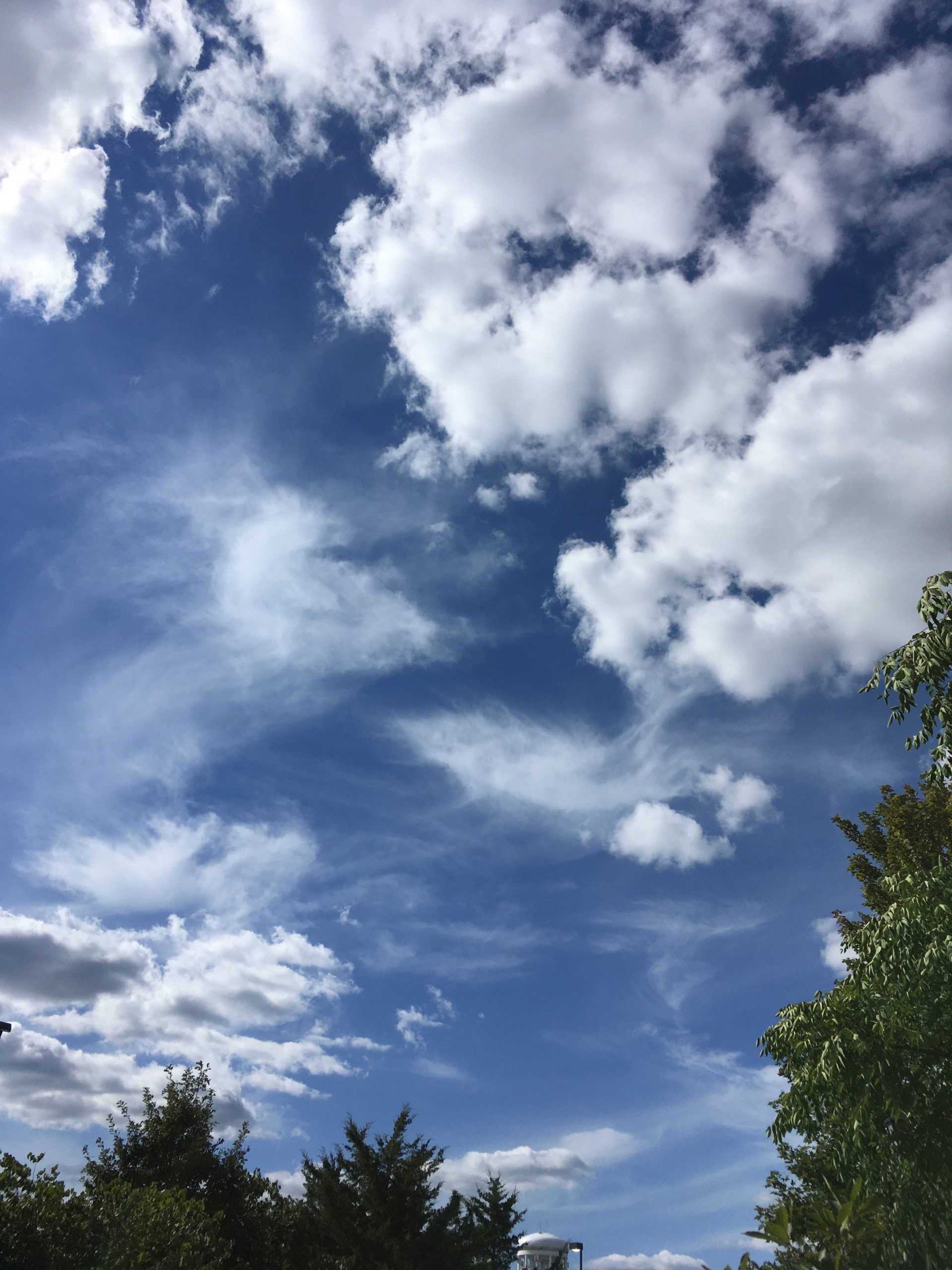 In the end, the owner of that house was able to track down the owner of the books and return them along with the hundred dollar bill. That is a whole other story of oddness.
But THEN a friend who'd read about my find on Facebook drove up to my house with a card and a little book about friendship with a hundred dollar bill tucked inside! Oh my! That was truly amazing, loving, and beautiful. She said it was her form of tithing to find a cause or person that could use a little money.

So today I found a dollar bill. No dilemma included. Ahh. Just a fun little thing to write in my book of walks and enjoy. When I got home and felt it in my pocket, I had another happy little feeling. I got a tiny present this morning. No worries attached. What will I do with it? A dollar won't buy much these days, but who cares? I think I'll pass it on when I go downtown today.

What would you do if you found a hundred dollar bill?
"Live your life, sing your song. Not full of expectations. Not for the ovations. But for the joy of it." ― Rasheed Ogunlaru
"It's good to be a SEEKER, but sooner or later you have to be a FINDER. And then it is well to give what you have found, a gift into the world for whoever will accept it." ― Richard D. Bach, Jonathan Livingston Seagull
If you're looking for my cards or art, you'll find all of that on my website. And if you enjoy these letters, feel free to forward this one to anyone you think might like it. And if someone forwarded this one to you, you can sign up here to receive the letters right in your Inbox. Finally, you'll find past letters and poems right here on my blog.
Thanks for listening,
Kay
P.S. MerryThoughts is the name of my first book, out of print at the moment. The word is a British one, referring both to a wishbone and to the ritual of breaking the wishbone with the intention of either having a wish granted or being the one who marries first, thus the "merry thoughts."