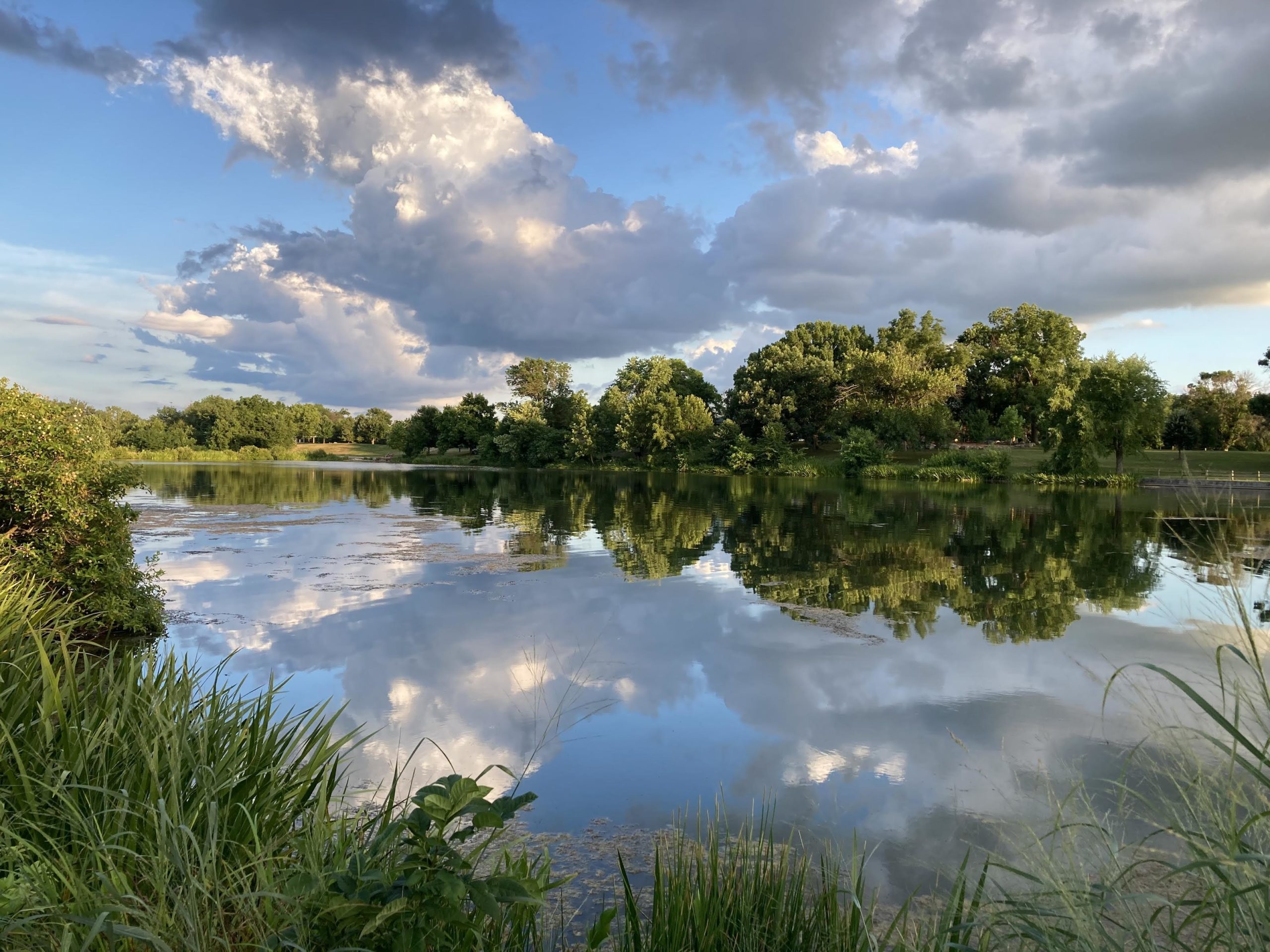 The first time I heard the term "Magic Hour" I was with my son at Central Park in New York City. It was twilight. People were out walking with kids or dogs or partners; playing catch; throwing frisbees. The light was particularly beautiful as it slanted through the trees and my son commented, "Magic Hour."
Now I've looked it up I see that it's also called the Golden Hour, particularly by photographers and cinematographers. I like magic better. It's the kind of light that seems possible only through magic. Of course, Wikipedia explains it scientifically and that is well and good. Science is good. But my eyes glaze over as I try to make heads or tails of the explanation. Why try? I ask myself. I mean, you should certainly feel free to try. But I've tried (a little) and I am okay with limited knowledge, especially when it comes to natural phenomena. Plus, my brain is getting old and I'm not sure what else will fit in there.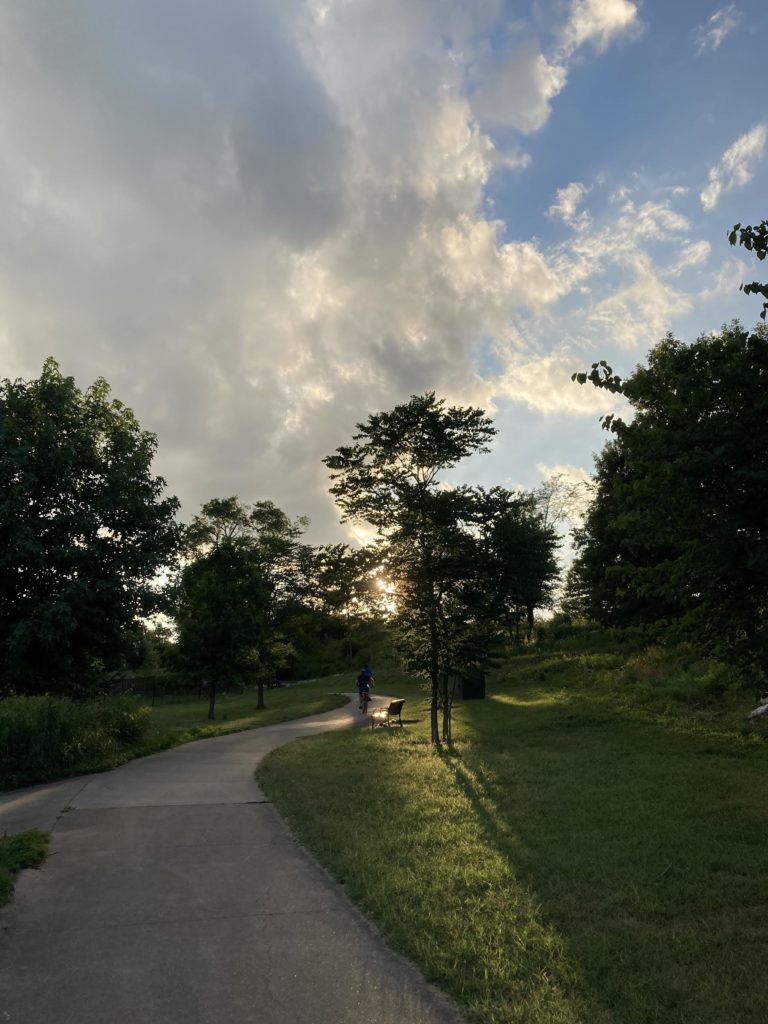 I feel the same about the moon, dew, frost, shooting stars, rainbows, murmurations and migrations of birds, and many other amazing things. I could read the science about all of these–and I have, fruitlessly, about some–but the thing is, I feel that my particular brain is not wired for that kind of understanding; and anyway, I find it far more fun to think of the more beautiful aspects of our world as mysteries I will never fathom. Correction–mysteries I do not need to fathom.
Let me just love them. Let me just feel things. Awe, wonder, luck, gratitude.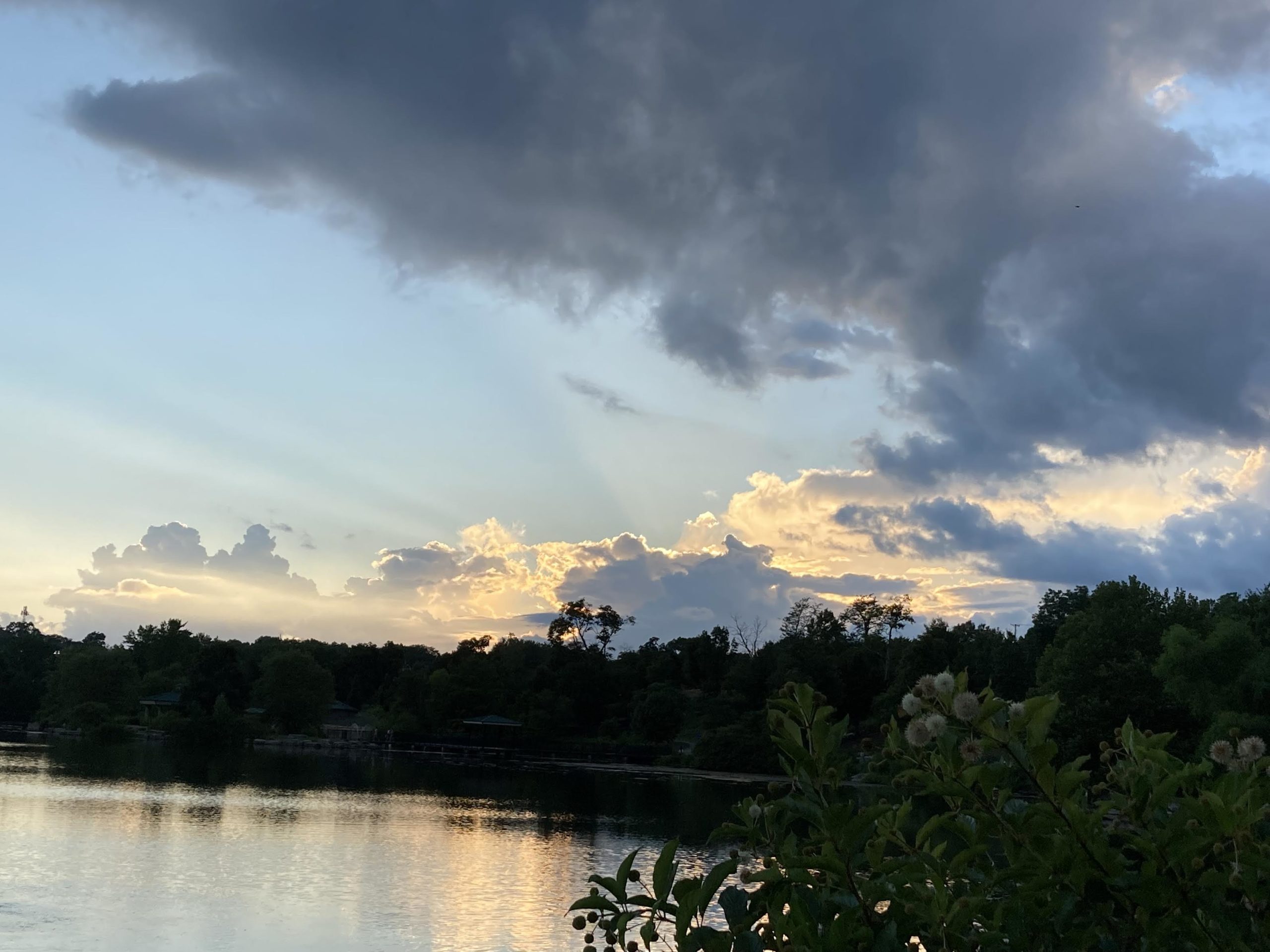 I do understand that Magic Hour is just about a half hour of actual time, the half hour after sunrise and the half hour before sunset. It is definitely a gorgeous time to be outdoors, looking, seeing, and/or as I did recently, taking a bazillion photographs. It will make you feel very lucky to be alive and on Earth.
"It was the Magic Hour, the moment in time when every leaf and blade of grass seemed to separate, when sunlight, burnished by the rain and softened by the coming night, gave the world an impossibly beautiful glow." ― Kristin Hannah, Magic Hour
"They always stayed at the beach to enjoy the golden hour, that hour when the sun sank low enough to spangle the water." — Elin Hilderbrand
"The possession of knowledge does not kill the sense of wonder and mystery. There is always more mystery." ― Anais Nin
If you're looking for my cards or art, you'll find all of that on my website. If you enjoy these letters, feel free to forward this one to anyone you think might like it. And if someone forwarded this one to you, you can sign up here to receive the letters right in your Inbox. Finally, you'll find past letters and poems here.
Thanks for listening,
Kay
P.S. MerryThoughts is the name of my first book, out of print at the moment. The word is a British one, referring both to a wishbone and to the ritual of breaking the wishbone with the intention of either having a wish granted or being the one who marries first, thus the "merry thoughts."