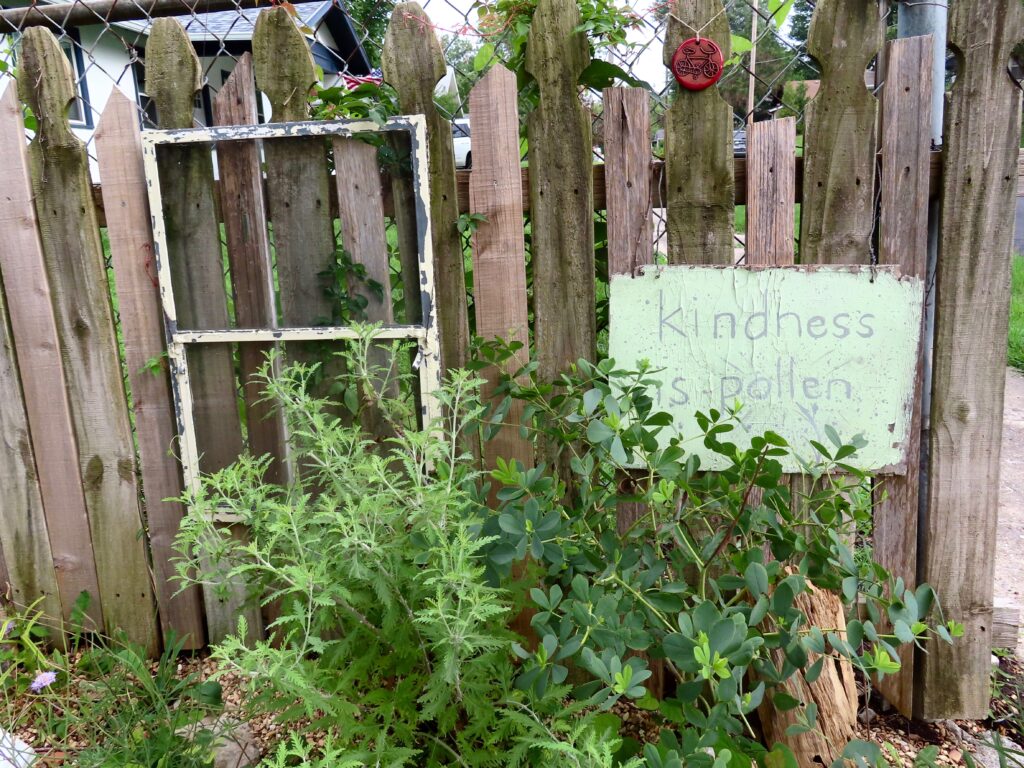 I met God at a yard sale near my home recently. I'm calling her Ida.
Miles and I stopped in at a yard sale a block away, mostly because we were just walking past but also because it was at a yard I particularly admire for its rustic creativity. I commented about this to a sturdily built African American woman who was there and we both wanted to have a peek into the backyard, as well. But then, all of a sudden, she turned to me and said, "God is telling me to pray for you."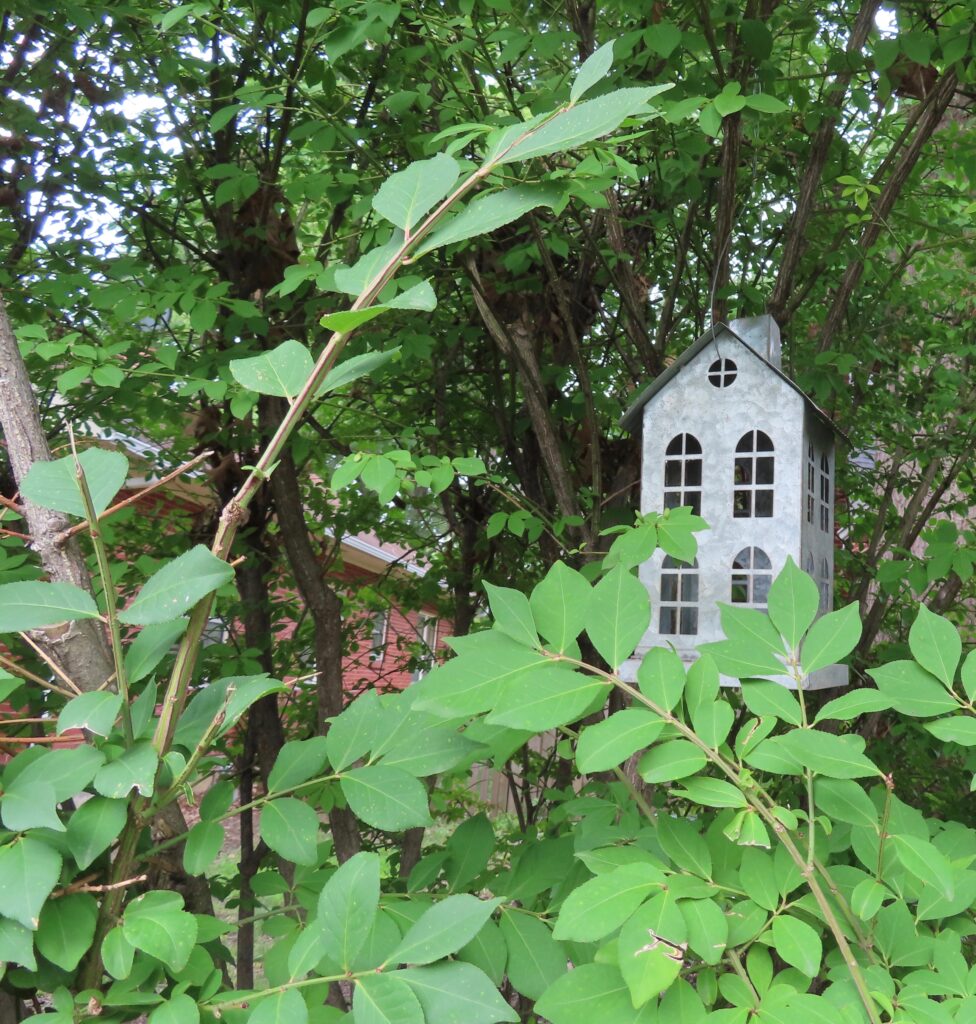 Whoa! I was the tiniest bit taken aback. But I'd had a rough week and my eyes stung immediately. I told her I'd had a hard week but that it was mostly resolved now. She said, "That was God. Is it okay if I pray for you?" So I said sure. Really, why not? Then, "Would you give me your hand?" Again, whoa! I hadn't expected that she would pray for me right then and there. I figured she would add me to her list later that day or the next morning in church. Nope. Right then and there, holding my hand and out loud. In the middle of a yard sale. And then she handed me a bracelet with this passage from Corinthians on it: "Faith Hope Love. Abide by these three. But the greatest of these is love." And off she went.
I did not get her name, though she had asked for mine, for the prayer. She was skilled at praying, that was clear. As she drove off, I placed my hand on my heart, gave her a nod, and she waved. I was so touched. She had not asked if I went to church or believed in God or Jesus or anything like that. Just like I imagine God would do.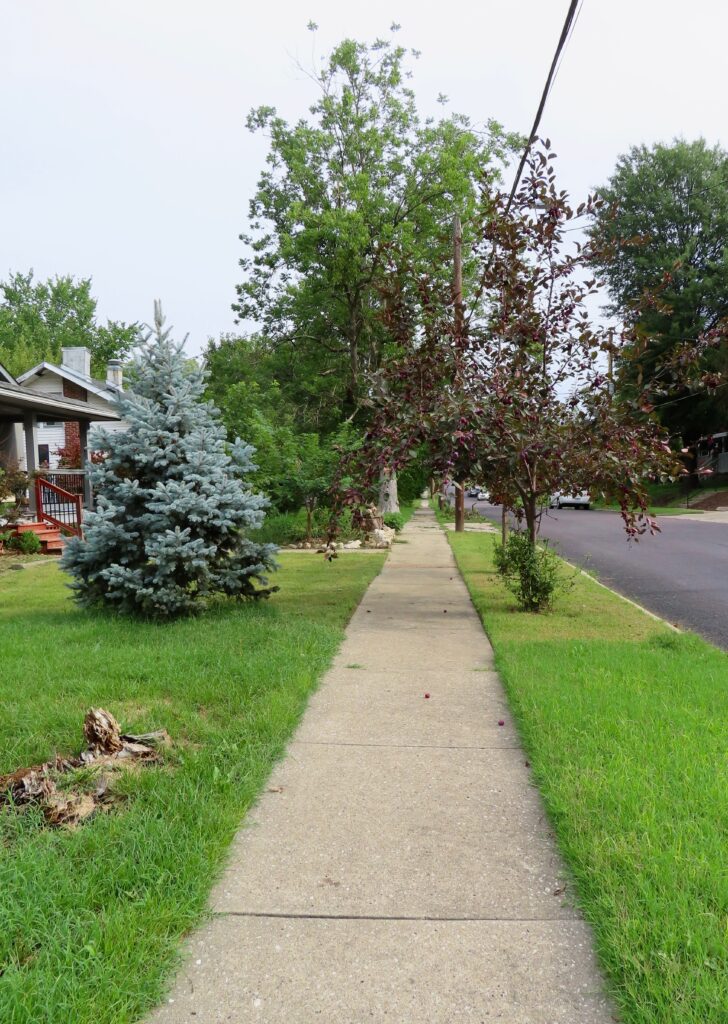 I've decided that I will call her Ida and she will be my version of God. And I believe I will take up praying to Ida. I have thought of her every day and I love the idea of this sturdy, bosomy African American woman in shorts and a t-shirt as my God.
Since that day I've made some very nice changes that will make my life better, too, changes that I've struggled over. So thank you, Ida. You have made a difference.

I am convinced that we need to be open to whatever and whomever comes our way. I don't always manage it but I do believe it's important to do. I am very grateful for the fact that I chanced by that yard sale at that particular time and that Ida did, too. You just never know, do you? You just never know what is waiting around the corner for you.

Who has made a difference in your life lately? What random encounter has changed you?
"Be grateful for whoever comes, because each has been sent as a guide from beyond." ― Mawlana Jalal-al-Din Rumi
"This place where you are right now, God circled on a map for you." – Hafez
"Prayer is not asking. It is a longing of the soul. It is daily admission of one's weakness. It is better in prayer to have a heart without words than words without a heart." ― Mahatma Gandhi
If you're looking for my cards or art, you'll find all of that on my website. If you enjoy these letters, feel free to forward this one to anyone you think might like it. And if someone forwarded this one to you, you can sign up here to receive the letters right in your Inbox. Finally, you'll find past letters and poems here.
Thanks for listening,
Kay
P.S. MerryThoughts is the name of my first book, out of print at the moment. The word is a British one, referring both to a wishbone and to the ritual of breaking the wishbone with the intention of either having a wish granted or being the one who marries first, thus the "merry thoughts."