The first day of summer, our summer solstice, put me into a mood about how very quickly everything in nature passes through and on. All through the spring I was recording the time of sunrise in a small book I'm keeping on my woodland rambles.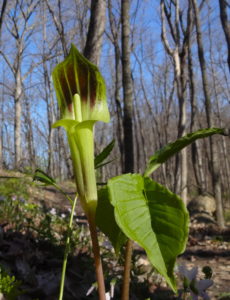 I so enjoyed seeing the earlier and earlier time, felt a little thrill at each new entry. 6:43 on the last day of February (Leap Day this year), and then disappointingly, by mid-March, back to 7:23 with the switch to Daylight Savings Time. Oh, the slings and arrows! But then earlier and earlier, so that by June 20, the sun was rising at 5:43. Lovely!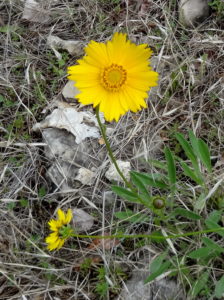 Somehow I had not thought ahead to things moving in the opposite direction. So on the longest day of the year I was feeling a bit moody about the falling away.
In the woods and really everywhere, things bloom with such verve, new things popping up all the time.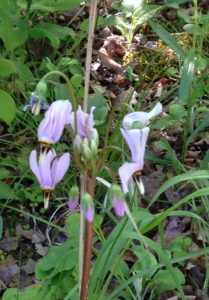 While it's fun to see them come, it's always a bit hard to have them go. And I know that if these ones didn't go there mightn't be room for others–or the time for the others might never come. Everything in nature has its time.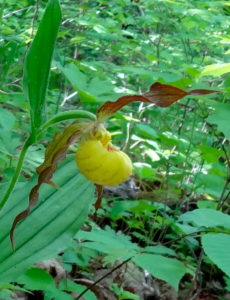 Still, it's much easier to breathe a sigh of relief that the ice storm is over or the temps have finally dropped from the high 90s to the low 80s than it is to watch a thing that you love fall away. And sure, I'm grateful that those couple of difficult years have gone and I'm so much happier now. I'm glad the coyote is no longer dogging us in the woods and I'm happy for this steady fall of rain soaking the earth today.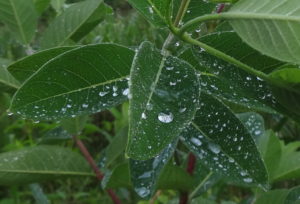 Time does zoom along without checking in with us. I grow older, my sons are far older than I ever imagined them being, my lively little dog suddenly has arthritis troubling him and I can do nothing at all about any of it. The days are growing shorter without my permission.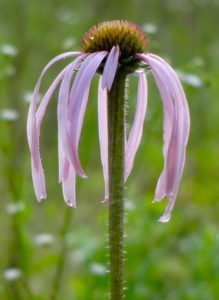 Even though I am someone who enjoys all of the seasons, this summer, probably because it's a happy time of contentment for me this particular year, is moving along too quickly. Nothing for me to do but observe the changes, enjoy the new sights and sounds as they come, pick the ripening blackberries, savor the tomatoes and corn showing up at the Farmer's Market, and fill up each day with whatever's available. And I'll allow myself a little mood over the ephemeral nature of nature. After all, I know the mood will pass.