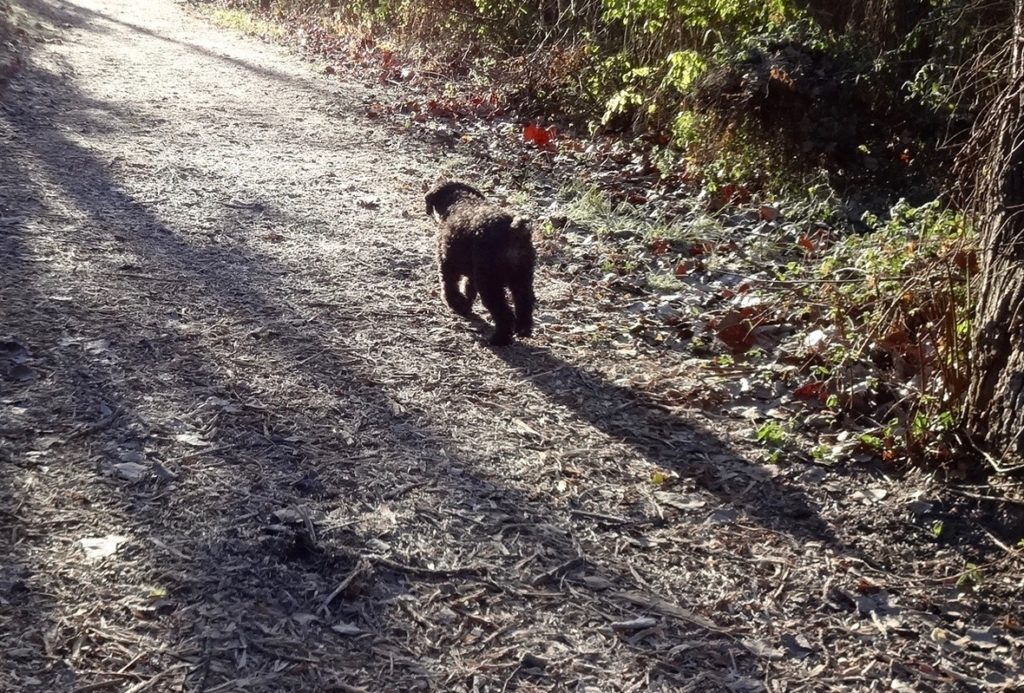 Now that the weather is chillier, I'm taking my dog Miles out to a nature area that we love to roam. In the summer, we do neighborhood leash walks to avoid Death By Copperhead. Both kinds of walks and really, every kind of walk can be wonderful, I feel. But I have to say that my heart and spirit feel much freer in the woods, where Miles can be off-leash and we each go along at our own pace, I stopping to take photos or drink in some humble but beautiful little sight and he fulfilling the baser desires that drive the common (or, in his case, exceptional) dog.
A walk can repair the damages of the day or start the day off splendidly. I prefer early morning but I can see the poetry of walking in the gathering light of evening, too.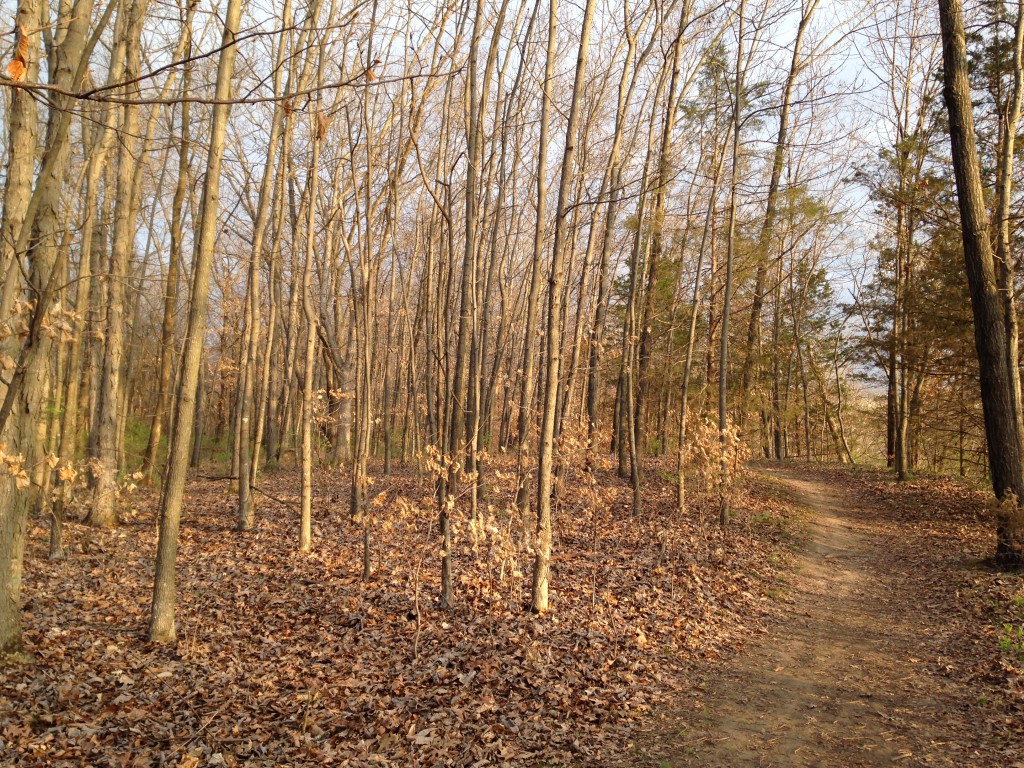 I recently left a job I'd been doing for six and a half years, a fulfilling job but one for which my energy had flagged. Now I have no morning deadlines; I have all the time I want for lolling in bed with my cup of tea, pen & paper, my two dogs pressed warmly against me. I have time to meditate, too, a thing that I never quite managed to fit into my routines. Now I rise whenever I'm satisfied that I've had enough of that perfect time, whenever I've said all I need to say on paper or, sometimes, when my dogs convince me it's time to get going.
And then, I walk. I walk in town with both dogs, a shortish walk to accommodate Rufus, the older, smaller of the two, and then a long, wandering walk in the woods with Miles. We discovered that the creek trail is beautifully clear and well maintained, which it never used to be. Fallen trees have had chunks cut out of them for the trail to go through. Invasive bush honeysuckle is being removed. The creek gurgles along next to us as we trundle along, free as two birds.
This freedom is a luxury and I am grateful for it. Of course, it does mean less of the other kinds of luxuries, the ones that are bought with money. But I'm trying to be grateful for all of the simple luxuries in my life. I don't always succeed but mostly, underneath the complaints, I do.
I only went out for a walk & finally concluded to stay out till sundown. For going out, I found, was really going in. – John Muir
If you're interested in my cards or art, you'll find all of that on my website.
It's nice for me to think of you out there, reading this. I hope you have the chance to go for a walk, with or without a dog. Of course, with is best, to my mind.